Beach Wedding Ceremony St Augustine Beach Florida
Everything came together for this intimate beach wedding ceremony, including one of the most beautiful sunsets of the summer so far. Bride and Groom, Kelly and Billy planned one of the loveliest beach weddings we have ever seen. They rented Kemp's Cottage at the Silver Sand's Resort in St. Augustine Beach, Florida, for themselves and their three children, to be just steps from the expansive florida beach. The cottage had plenty of room for pre-ceremony activities and getting ready, including an outside patio which would host the family's catered reception dinner.
Working with the couple, we decided to aim for a ceremony time of 7:45 p.m. just a bit before sunset, as not to be too hot, but still have some of the golden light of the day. As Florida weather is usually unpredictable, we were all happy to have a few rain showers early, which then opened up to a beautiful partly sunny evening. Walking out to the beach through a canopy of green and over a boardwalk, we were treated to spectacular vista with almost no other beach goers, a seemingly private beach ceremony.
One of the most important aspects of the day was including Billy and Kelly's children in the ceremony, who acted as the bridal party and gave support the entire way! They even planned to have the kids hold gopros to document the big day from a unique perspective. The ceremony was sweet, with Mom and Dad both making vows to each other and their children. We could not have asked for a better family to spend an evening photographing, and want to wish them the best of luck in the future!
Saint Augustine Beach Florida Wedding Photography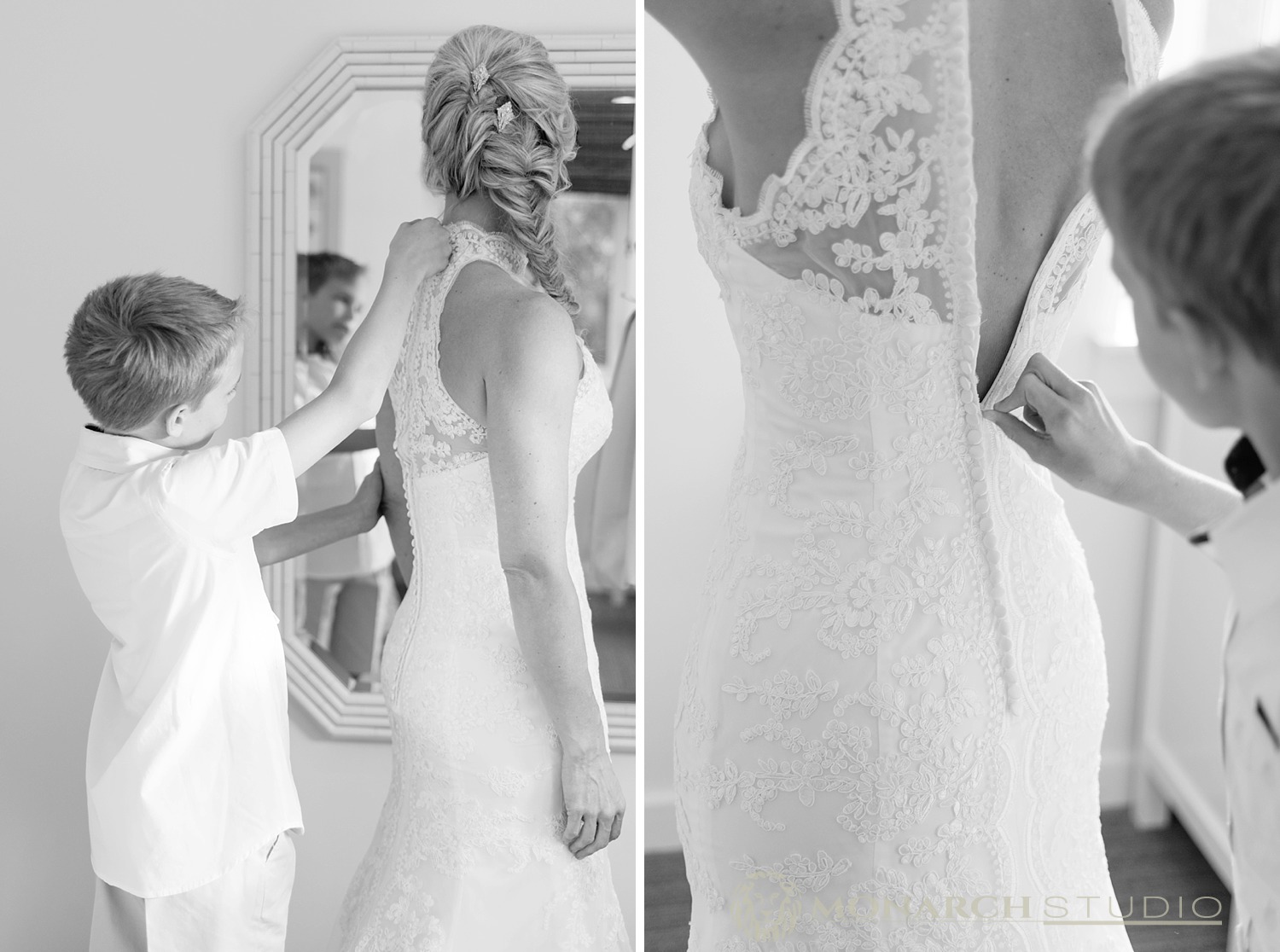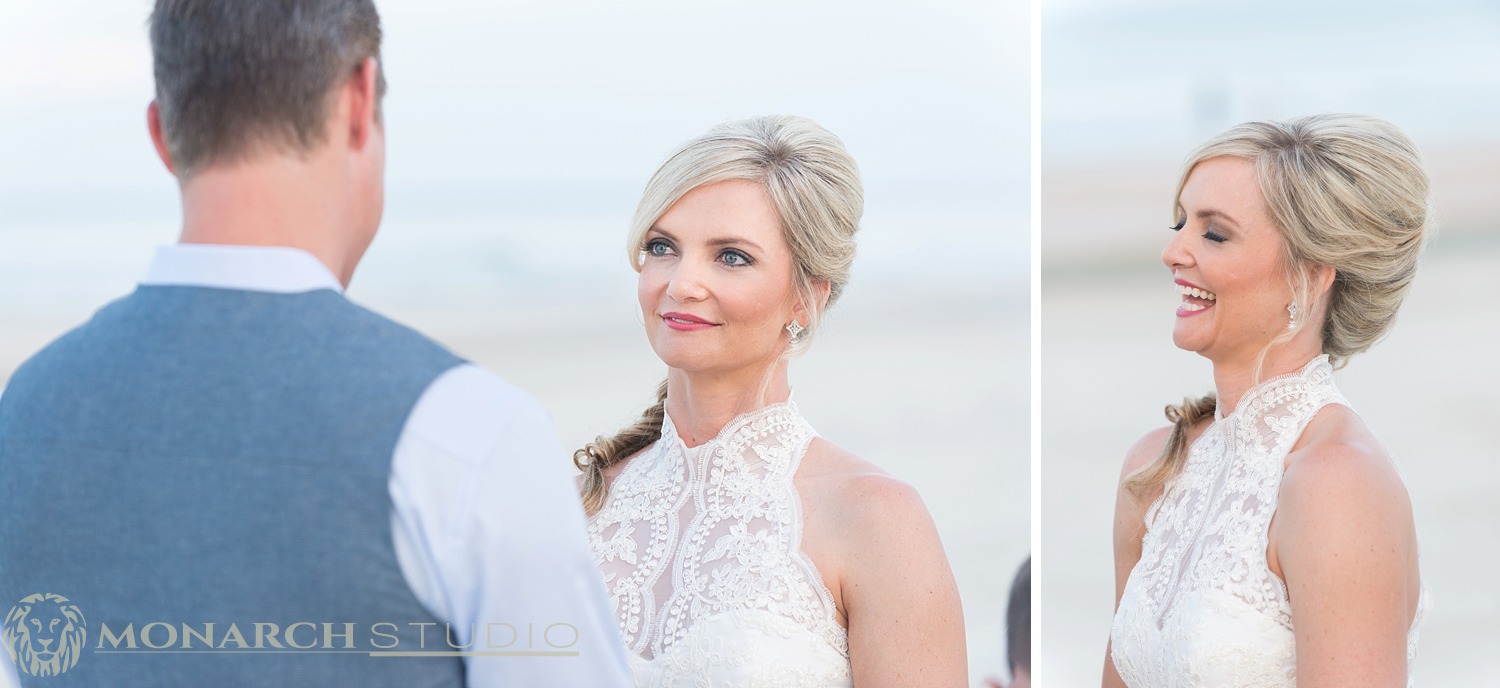 St. Augustine Beach Wedding Photography
Planning your destination wedding photography for Saint Augustine Beach Florida? Contact us here at Monarch Studio, or stop in to our downtown studio to discuss the possibilities with our photo professionals.
Saint Augustine Wedding Vendor List
Photographers : Monarch Studio / David and Julie Walters
Getting Ready / Reception : Kemp's Cottage at The Silver Sands, St. Augustine Florida
Hair and Makeup : Amanda Hopcraft
Ceremony : Saint Augustine Beach, Florida
Wedding Officiant : Peggy LaRoche - Your Wedding Ceremony Your Way
Food / Catering : By Design Catering , Saint Augustine FL
Friends and Family don't forget to leave the newly married couple some congratulatory comments below. Thanks and Enjoy!