Downtown Military St. Augustine Wedding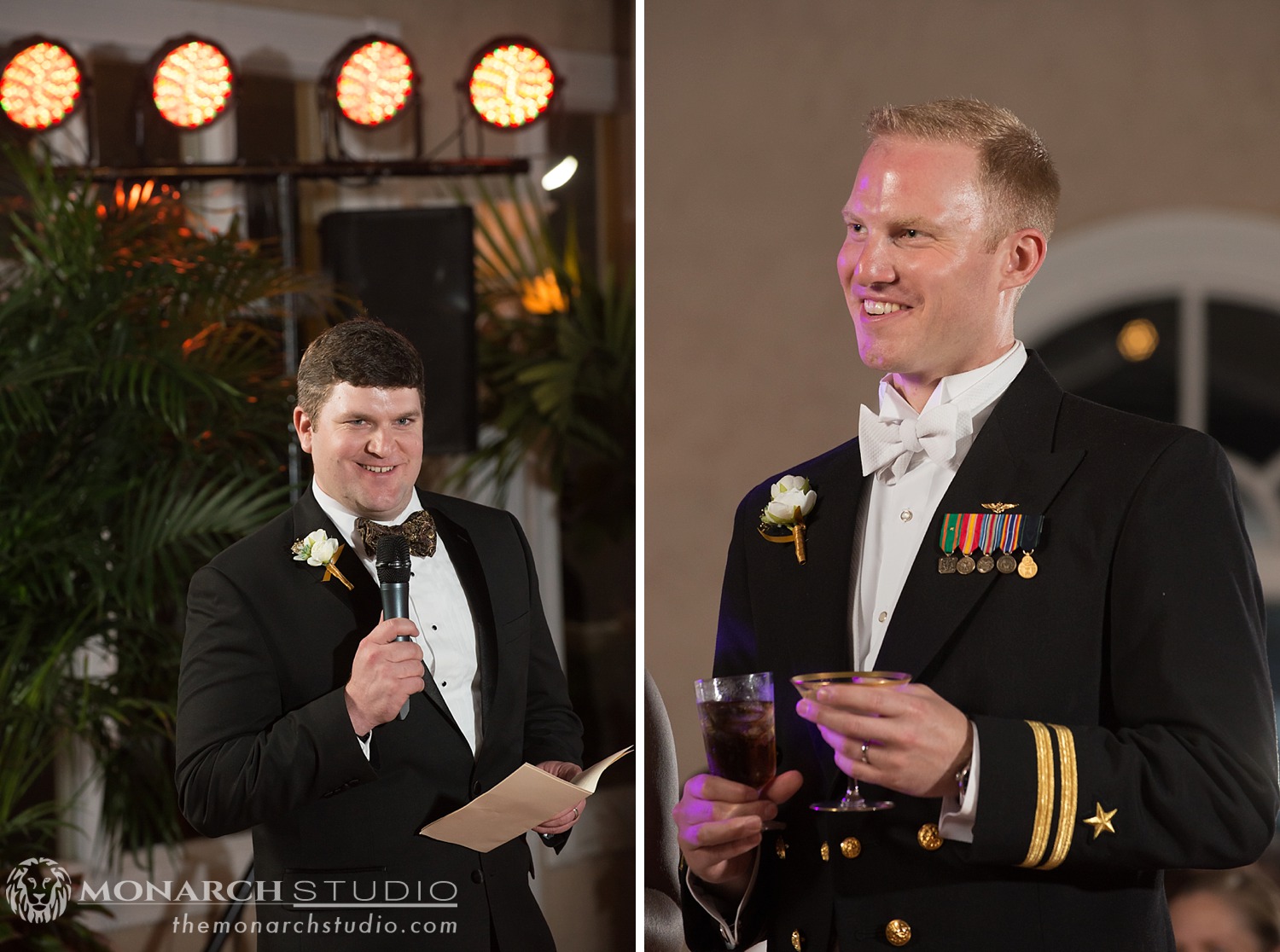 We had the privilege of joining Kiley and Kyle for their incredible St. Augustine Wedding day. The day began at a wonderful cottage in downtown St. Augustine, Florida where we took gorgeous photographs of the stunning bride to be. The windows, balconies, and beautiful light made this a perfect spot for capturing our "getting ready" shots. Before meeting the groom at the Cathedral Basilica, we went with Kiley and her bridesmaids to the lovely Shrine of Our Lady La Leche, capturing more beautiful bridal portraits. After photographing Kyle with his groomsmen, the ceremony began. Its was a perfect ceremony, filled with emotion from the couple and their families. The ceremony was followed by the military Arch of Swords tradition, and then by evening photographs along the bay front. As the light tapered, we made our way into The White Room, for an awesome reception filled with dancing and laughter. Kyle and Kiley, along with all of their friends and family, had an amazing day. Thank you again for choosing us to share in the fun! We wish you all the best in your lifetime together.
St. Augustine Wedding Vendors
Are you planning your destination wedding in St. Augustine, Florida and looking for professional wedding photographers to help you through your day. Contact us here at Monarch Studio, or stop in and meet the team at 203 West King St, Saint Augustine, FL.
Don't forget to leave some love for the bride and groom in the comments section below. :) Thanks and ENJOY!